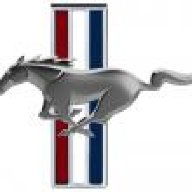 Super Moderator
Moderator
"Ford has admitted that it has a serious problem with the coming Mustang that it cannot seem to figure out.
With the new-generation S650-series Mustang set to surface globally within the next 12 months, the Detroit-based product planners are fast approaching a decision that can make or break the legendary sports car moving forward.
Speaking to the Australian media in South Australia late last month, Ford Performance chief engineer, Carl Widmann, revealed that the problem with the future Mustang is also core to what makes the series so popular with sports car buyers around the world – its V8 engine.

More specifically, the issue is whether to keep developing the iconic V8 during and beyond the coming seventh-generation iteration in the face of ever-increasing emissions and fuel consumption targets in key markets, especially in Western Europe, where sales of the existing S550 version have been strong in countries like Germany.

"The V8 won't be going away any time soon," Mr Widmann said. "Mustang buyers expect a V8, right?


"We know we can make a V6 with twin turbos that would be faster and more powerful than any V8 nowadays, but is that what Mustang fans really want?"

Of course, it needs to be made abundantly clear right now that the new S650 Mustang will continue with a V8 option for several years to come."
https://www.carsguide.com.au/car-ne...elFF56b1oKI3AlBQODh_HDxGPxzFIdnnwCChSPtLw7FtU