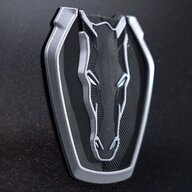 Administrator
Staff member
Administrator
Welcome to the Mustang7G 2024+ Mustang Orders List
1. Please use the
Order Submission Form
to add yourself to the list.
2.
Post a reply
in this thread to let us know. Bonus if you can post your order summary sheet.
3. Once your submission is approved it will show up in the list.
4. Be sure to check out the
STATS
sheet below for detailed infographics on take rates for model/trim, colors, packages etc.
5. Use the
Change Request Form
to request any changes to your order info in the tracker.
The more crowdsourced data we have, the more helpful it will be for everyone to track the progress of their orders as we move towards the first deliveries!
UPDATE:
All: We have just added additional BUILD / DELIVERY DATE fields to the Order Tracking sheet. Once dates are added to the different fields, the sheet will automatically calculate the time between events (i.e. Days Between Order Date and Build Date). All of this info is OPTIONAL of course.
1. If you've already added yourself to the sheet, please use the
CHANGE FORM REQUEST
whenever you'd like to update your order with these dates.
**Make sure the username you entered into the sheet matches the one you enter for the Change Form Request or it will not work.
2. For everyone else who is new to the sheet, these will be additional fields you can fill in with the
ORDER SUBMISSION FORM.
The more info we can crowdsource, the more useful this will be for everyone, so please update your info when possible!
Last edited: