Doing some fishing around, I think I found the guy in charge of the whole shebang. Michael Celetino. And judging by the date he started, seems like CD6 Stang was shelved right when Hackett took over in May 2017.
Looks like 5 years is being spent on this by him. He previously worked on 2017 Lincoln Continental (cough MKS), MKS, and Taurus.
Wonder if Ford can really manage making CD6 work for the Mustang in 2027, if a Lincoln Zephyr sports sedan was supposed to be on it originally.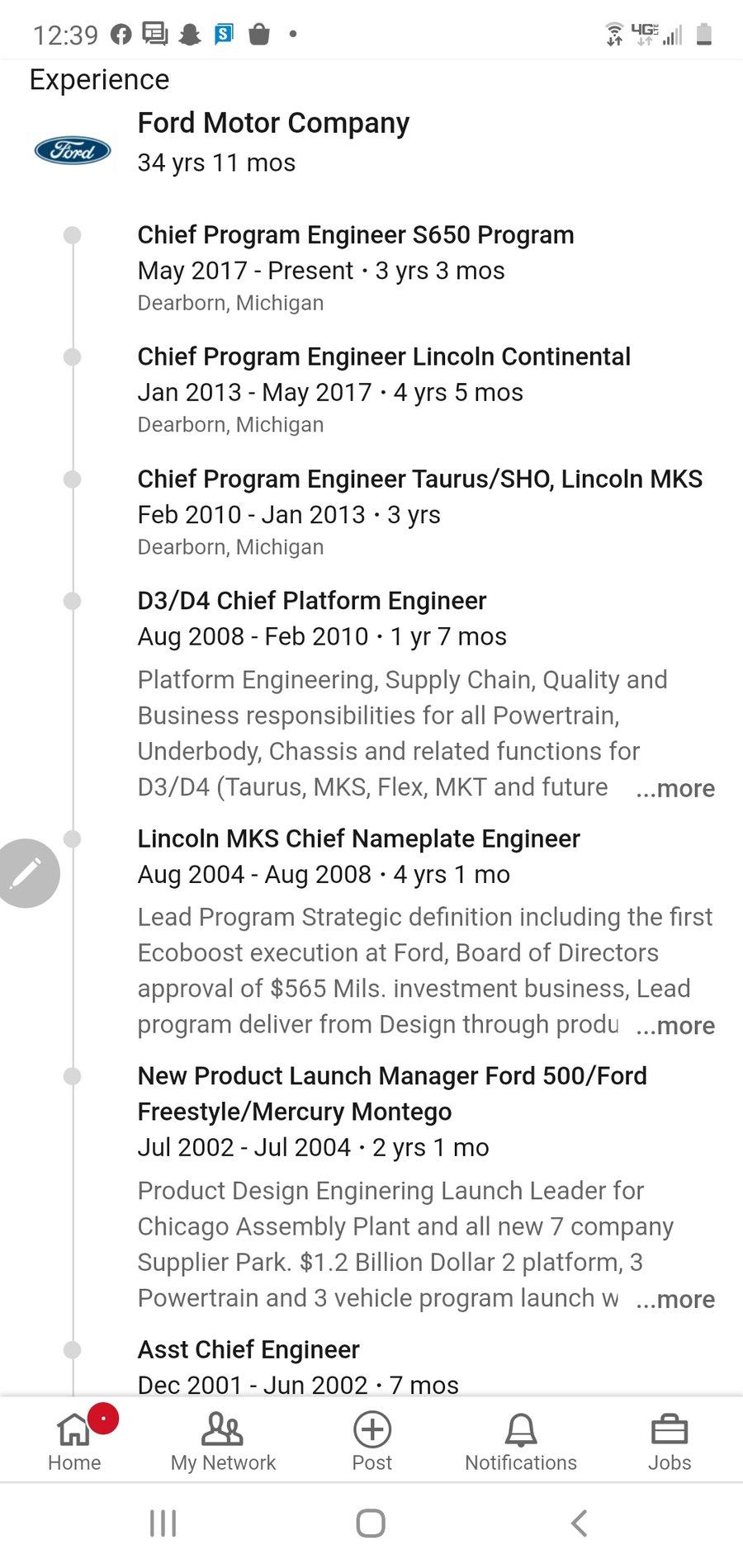 Last edited by a moderator: