I am really sorry, but it is clear to me that I missed something and the individual named above, left his post 2 months before this submission I made.
He opened up his own business and no longer works for Ford. My biggest apologies to misleading anyone here.
Don't know who his replacement is yet, but I will keep you posted once I find out.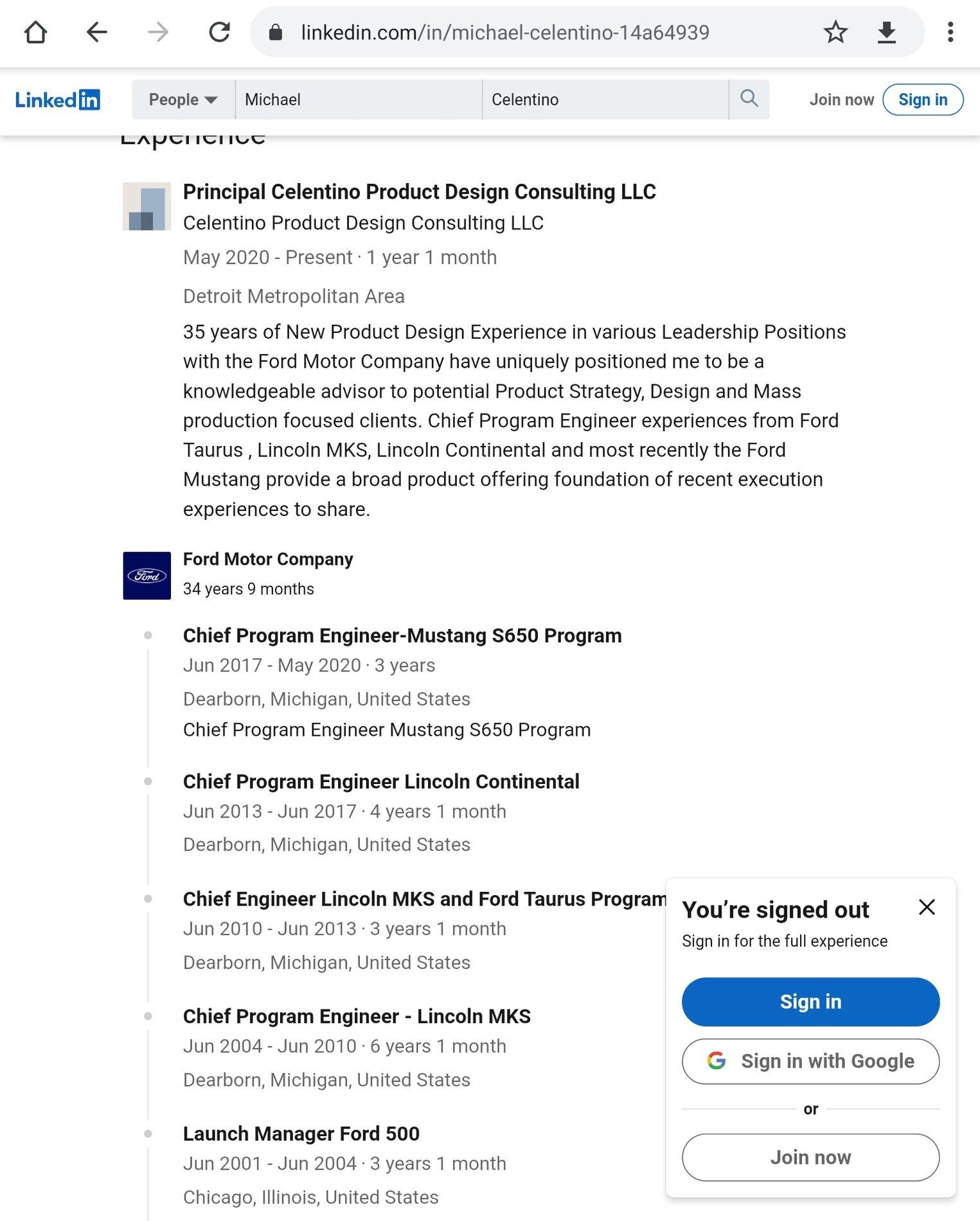 What I do know is that for it is using S650 program for a new method of development, a Ford first.