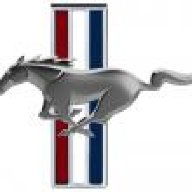 Super Moderator
Moderator
Good to see you back here
@amk91
I'll admit, I prefer the facelift front end....well, the lights and grille at least, I prefer the lower fascia from the pre-facelift. But the Mach 1 is the best of the bunch, in my opinion!
Thank you for the fact-check on when S650's design was signed off........my assumption that it was designed and signed off
before
the Mach E was just that, an (incorrect) assumption. You detailed input is always appreciated.
Now, what we really need are more spy shots! It's been well over 5 weeks since the last ones. Clearly the spy photographers are there, as Ford Authority have recently posted reports and photos of '22MY cars out testing (the GT500 in Brittany Blue and a California Special in Grabber Blue). Hopefully Ford don't keep us waiting much longer for our next fix!