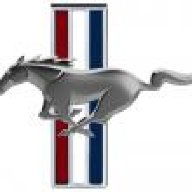 Super Moderator
Moderator
If there's one good thing in S650 being a heavily revised S550, its that the proportions are unlikely to change. I'd imagine all of the "hard points" will remain as they are.
But here we are, 16 months after Ford revealed the "Progressive Energy In Strength" sculpture, and we've still no more clues on the styling.
And it was over 11 months ago that the first "S650 mule" was spotted.......I'm referring to the S550 in very light camo that was thought to be testing "all wheel drive" (it just had a alternative location for the rear caliper).