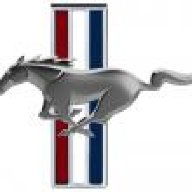 Super Moderator
Moderator
Citing a recent, confidential multi-day Ford dealer meeting in Texas, industry publication Automotive News reports the next-generation Mustang (codenamed S650) is slated for launch for Model Year 2023 in the US, which would see it go on sale between mid-2022 and mid-2023.
This info, including the fact S650 won't be CD6 based, but another heavy reworking of the current D2C platform, backs up what
@amk91
has been telling us for a while.
Whilst this isn't the first time info has leaked from a dealer meeting, I'm surprised to hear that's where this info comes from, as Ford have doubled down on NDAs etc, so someone could be in big trouble!