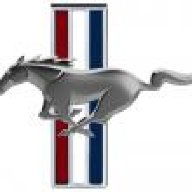 Super Moderator
Moderator
Citing a recent, confidential multi-day Ford dealer meeting in Texas, industry publication Automotive News reports the next-generation Mustang (codenamed S650) is slated for launch for Model Year 2023 in the US, which would see it go on sale between mid-2022 and mid-2023.
Mustang: Ford's iconic pony car will be reengineered for the 2023 model year. The S650 platform isn't expected to change much from the current S550 Mustang, but the car could get an all-wheel-drive system. The seventh- generation Mustang, which will continue to be built in Flat Rock, Mich., is expected to have an eight-year life cycle. ​
​
Ford will add a hybrid variant in 2025.​
​
​
​
This info, including the fact S650 won't be CD6 based, but another heavy reworking of the current D2C platform, backs up what
@amk91
has been telling us for a while.
Whilst this isn't the first time info has leaked from a dealer meeting, I'm surprised to hear that's where this info comes from, as Ford have doubled down on NDAs etc, so someone could be in big trouble!