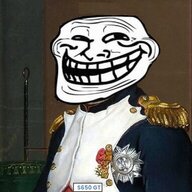 Joined

Sep 15, 2022
Threads
Messages
Reaction score

331
Location
Vehicle(s)

Horse with Trailer
This picture above was my first and most favorite toycar when I was a child. I got it since my birth in 1987 and the car was also made in 1987.
I played with this car for many years and it was/is indestructible.
I still remember that it was a Ford, but as a child and until today I had no clue what kind of model this was.
I lost this car after we moved when I was 14. This car was attached to my soul. It was so stable, so solid and it drove so smooth. I loved this car.
In 2005, I saw a program on television about roadtrips in the USA. The presentor was driving a Ford Mustang convertible from 2005. The car looked good, was very special, especially in my country, because these cars are so rare and I directly fell in love.
I'm from The Netherlands, a country that hates big engines. Cars with a V8 get taxed 3 times the price of the car. A Mustang GT starts from 120.000 USD and that's insane. My mortgage is 140.000 USD, so that means that a Mustang costs the same as my house.
This means that I would "never" have a chance to own a Mustang in my life. Cultures vary around the world and here we normally don't take loans to buy cars. Especially not for a car that costs over three figures. There are some people that finance a car that costs around 30k but normally not more than that.
So I started to go on vacation to the US, rent Mustangs and drive all over. I have visited 25 states including Hawaii and I documented my last roadtrip of 9000 miles on YouTube. Me and my friend drove 2 S550 Mustang GT's and had a lot of fun with them! That was my only way of experiencing the car as it was "mine".
Unfortunately every vacation has an end and I had to return the Mustang back to the rental company.
But now, I want to finish why I started this story with this toy car above.
Today I randomly thought about this toycar and I really wanted to know what model it was. I thought I remember something like Ford Taurus or Ford Taunus.
After many searches my brain was wrong and I found the orange car that was my favorite toy car. It was a Ford Mustang!!!!
Is this a coincidences or what?
- My favourite toy car was a Mustang
- My dreamcar as an adult is a Mustang
And I had no clue that my toy car was a Mustang.
Maybe this is a sign to finish the story of my life by buying one.
At this moment of my life (36), I got in a lucky situation that made it possible to buy a new Mustang.
This means that it's almost time to order a Race Red or Vapor Blue Mustang GT, 10-speed auto, with Active Exhaust, 401A and a night pony pack.
But I will let it slip for this year and maybe also for next year to see what errors the first batches will be on the new Mustang.
The thing I know is, when I buy this car and have fun with it for a couple of years, I will never sell it again. It will stay in my garage until I die because the story of the Mustang is something that was meant to be in my life.
I had never thought that it would be possible in my life to own a car like this.
PS: Let's hope mine would have less panel gaps
Oh and, does anybody know if there was a real Mustang like my toycar? I can't find a Mustang that looked like my toycar. I could not even identify my toycar as a Mustang.
Looking at the model year, it should be a foxbody. But it doesn't look like one to me.
Last edited: