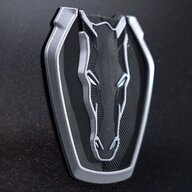 Administrator
Staff member
Administrator
FORD LEVELS UP MUSTANG OWNERSHIP WITH NEW TRACK SCHOOL, COUNTRY-CROSSING ADVENTURES AND NEW ONLINE COMMUNITY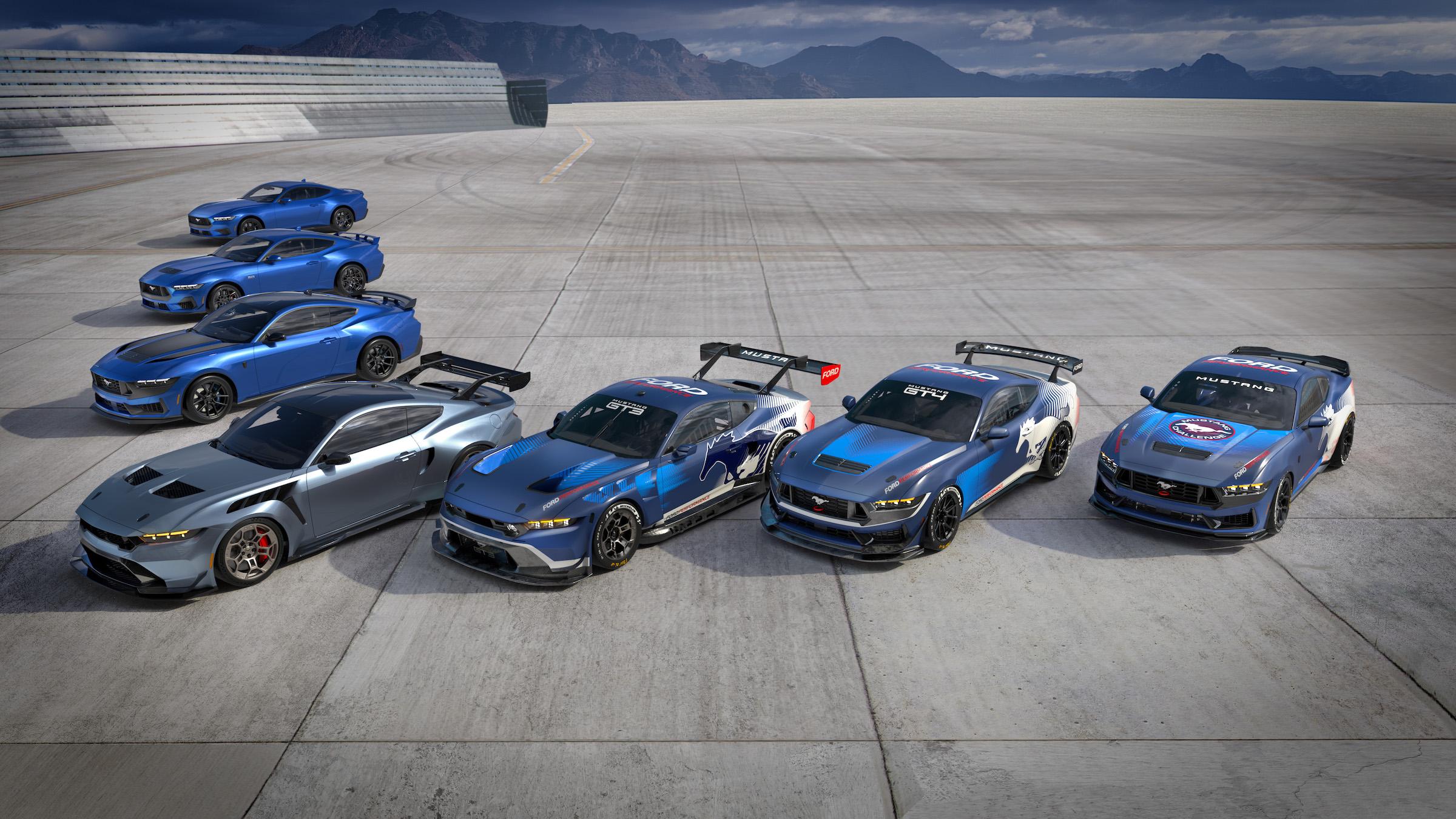 SEP 14, 2023 | DETROIT
Ford and Ford Performance Racing School will offer Dark Horse Track Attack – a hands-on track instruction and driving experience at Charlotte Motor Speedway specially designed for Mustang® Dark Horse™ owners
Ford is taking the Mustang ownership experience online with a new digital haven that allows fans to share their passion regardless of location, while real-world events will crisscross the country and take Mustang on the road in an entirely new way
For the first time, Mustang EcoBoost® and GT owners can participate in Mustang brand immersive driving experiences that include being able to hit the track, learn how to drift, autocross, or tackle a road course under the guidance of world-class instructors
Detroit, Mich., September 14, 2023
– Owners of the all-new, seventh-generation Ford Mustang will be able to enjoy a range of new experiences in 2024, from on-track driving courses led by some of the world's best high-performance driving instructors to new lifestyle events and an online portal to connect with Mustang owners from across the country.
"The Ford Mustang is all about two things: its community of passionate fans and racing. We're combining those qualities and giving owners the opportunity to learn some of the same skills our racing drivers will take to Daytona and Le Mans next year," said Matt Simpson, general manager for Enthusiast Vehicles. "And they'll do so alongside their fellow enthusiasts."
Mustang Dark Horse Track Attack at Charlotte Motor Speedway leads the charge for owners of Mustang Dark Horse – the most track-capable and powerful 5.0-liter V8 street-legal Mustang ever.
Boasting a near 3:1 attendee-to-instructor ratio, Mustang Dark Horse owners will receive personal attention on the skid pad, autocross, and Charlotte Motor Speedway Roval. All Mustang Dark Horse owners are eligible for the free program (not including transportation and lodging).
This two-night event starts with an owner reception at the CMS Champion's Club overlooking the track and then expands into a full day of classroom and on-track instruction. This includes learning how to utilize the Dark Horse's no-lift-shift system and taking to the skid pad and autocross. Owners will then put their newfound skills to the test in lead-follow lapping on the fearsome Charlotte Roval with three 20-minute sessions, followed by a hot lap with the instructors in the driver's seat.
Dark Horse Track Attack customers can register for this program starting in January 2024.
New Ownership Experiences to Grow The Mustang Community
Owning a Ford Mustang has always been a gateway to a larger world that draws on nearly 60 years of unparalleled history, passion, style, and performance. And Ford is growing that world in 2024, giving Mustang owners new in-person, on-track, local events and online activities and tools to experience and share their Mustang.
A destination driving event at the Ford Performance Racing School at Charlotte Motor Speedway will give Mustang EcoBoost and Mustang GT owners similar track instruction to the Track Attack program for the first time. Mustang owners are not a monolith, and this new brand immersive driving program recognizes that with a choose-your-own-adventure format, where owners can select from drift instruction, track driving, line-lock burnout classes, and more.
A new digital portal creates an online point of entry to the Mustang fandom, allowing owners to learn, engage, and interact with fellow fans. A series of roving, cross-country events in 10 U.S. markets will include on major automotive, lifestyle and motorsports events. This will provide owners with an in-person opportunity to interact with other Mustang fans.
"Ford Mustang fans make this car what it is – a global icon for performance and excitement. And now, we're giving owners a chance to connect regardless of distance and share their passion," Mustang Brand Manager Joe Bellino said.